What to do in Puerto Pollensa
If you're looking for things to see in Puerto Pollensa, you're in luck. At Habitat Apartments, we're in love with this part of Mallorca and we're happy to tell you all about the best things to do in the area. We'll give you all the must-sees, as well as some of Puerto Pollença's best-kept secrets.
In this small guide, you'll find beaches, coves, dreamy walks, beautiful excursions, water activities... All right here in Puerto de Pollensa. Do you need any more reasons to come and visit us?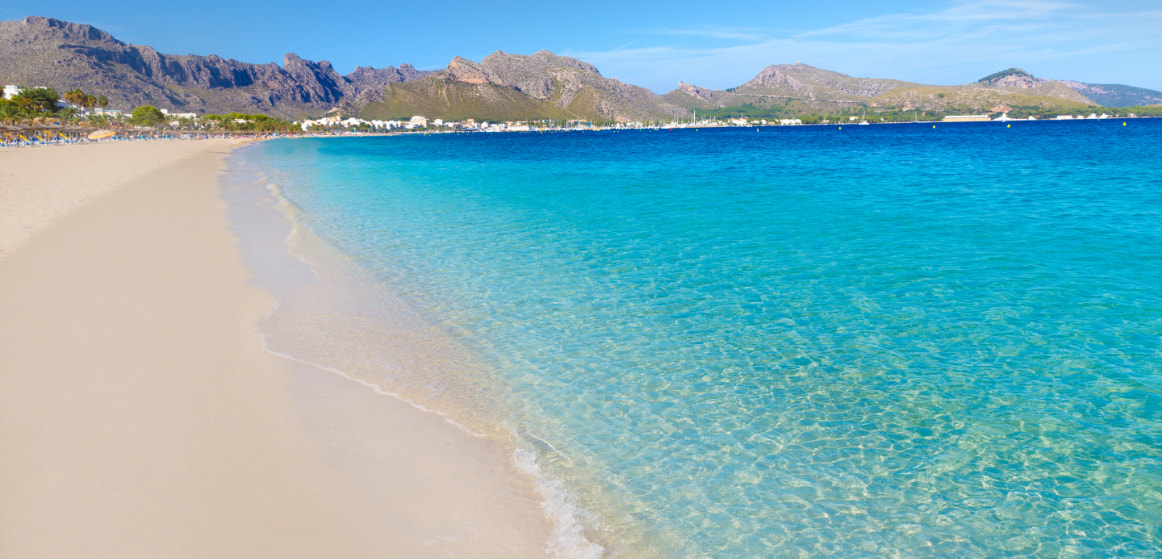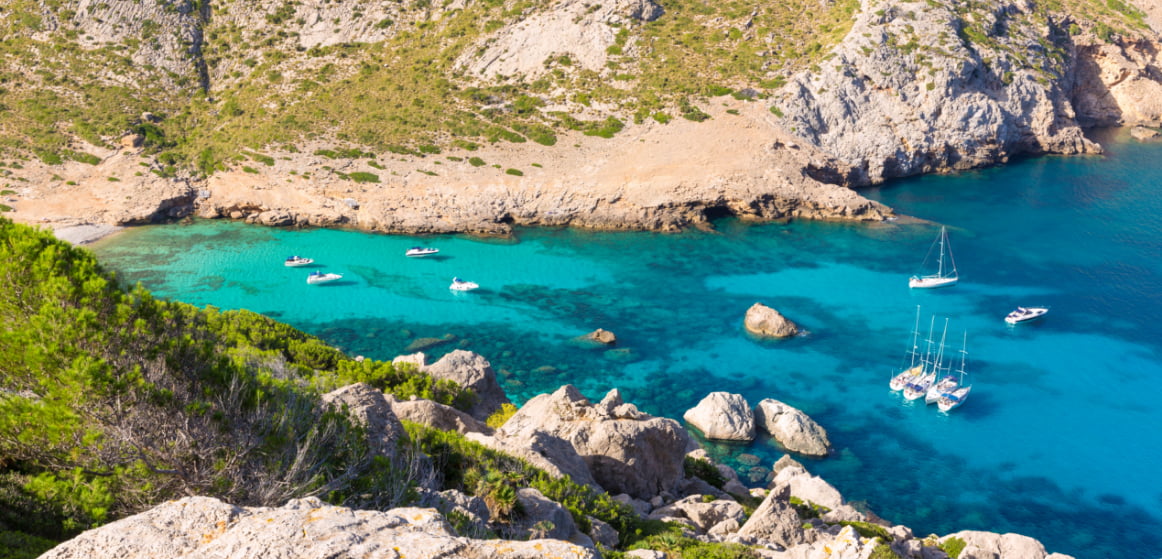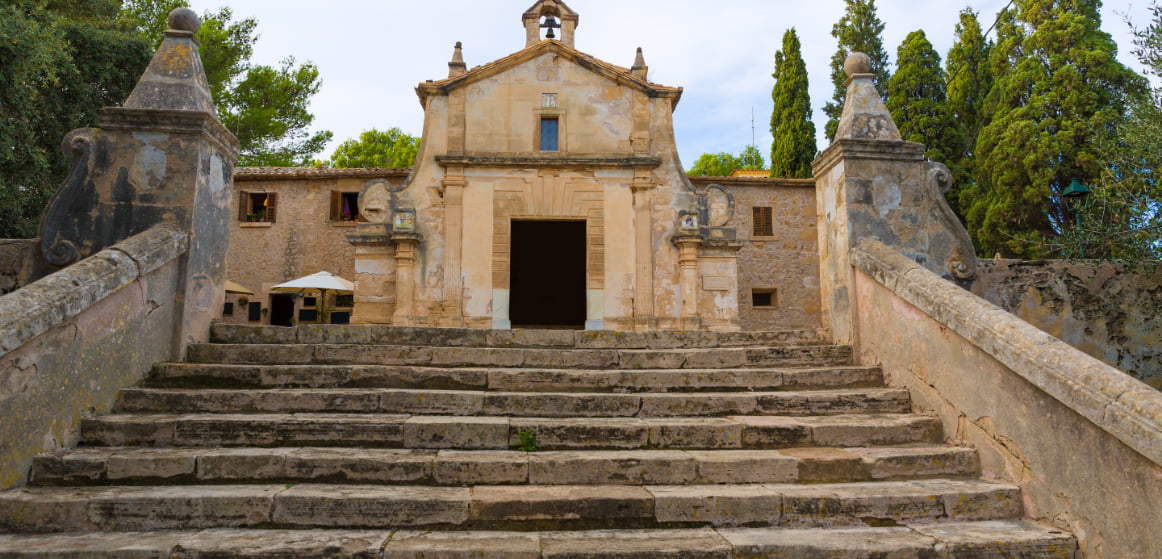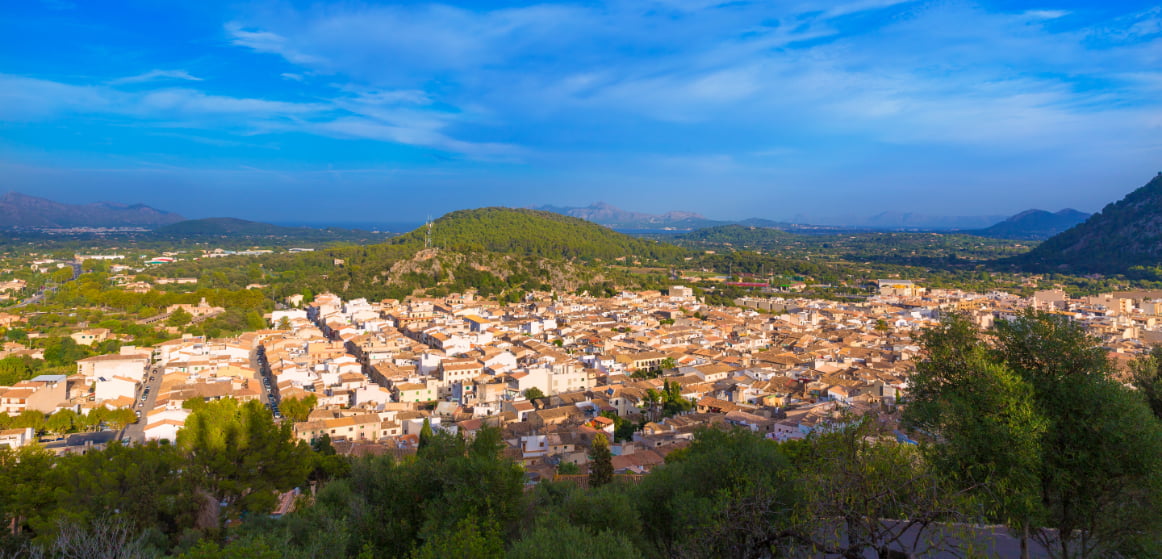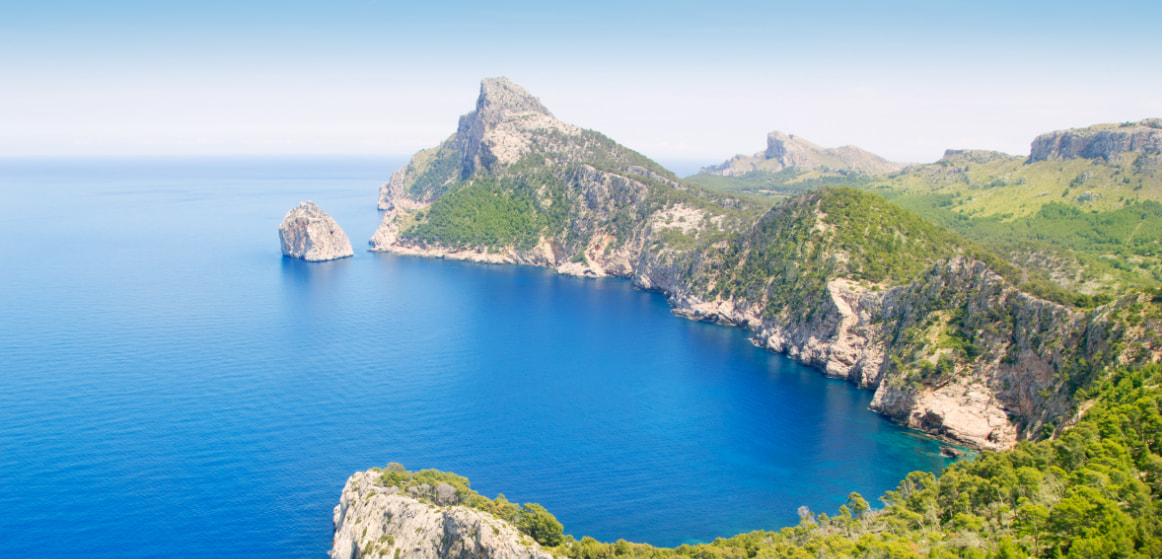 PUERTO POLLENSA, IN THE NORTH OF MALLORCA, IS A FAVOURITE DESTINATION – NOT ONLY FOR TOURISTS, BUT ALSO AMONG LOCALS.
Puerto Pollensa what to visit

01Formentor
The silhouette of the Faro de Formentor lighthouse will be the backdrop to your stay in Puerto Pollensa. It's visible from practically every point in Puerto Pollença, and is a magical place you simply cannot miss.
You can get there by public transport, by bicycle (only for the most daring) or by car. However, access by private vehicle is subject to certain restrictions, depending on what time of year you visit Mallorca.

02The quay
Meandering by the quay in Puerto Pollensa is an experience in itself. The smell of the sea, the enchanting llaüts (a type of traditional Mallorcan boat), the fishing nets, the sunsets...
It's the ideal place to enjoy lunch or dinner, or have a drink in one of the many bars and restaurants surrounding it. If you fancy a stroll, you can continue towards the north along the delightful Pine Walk. If you prefer to head south, you'll find a long promenade that runs along the entire beachfront of Puerto Pollensa.

03Beaches and coves
You'll find countless options for swimming in Puerto de Pollensa. First of all, there's all the beaches in the town itself: Puerto Beach, Llenaire Beach and Albercuix Beach. Exploring them all on foot is a good way to spend a morning.
Just a few kilometres from the centre of Puerto Pollença you'll find some of the most beautiful spots in Mallorca: Fomentor Beach, Cala Murta, Cala Figuera, Cala en Gossalba, Cala Boquer and Cala San Vicente. Our advice? Visit them all! Each one has something different to offer.

04Walks by the Sea
There's no doubt that Puerto Pollensa is enchanting. But we might even say that it's more beautiful when seen from the sea. That's why we suggest heading to the Muelle (Quay) area and hiring a small boat to discover Puerto Pollença in a different way.
You can also book a sailing trip, or rent a kayak or a paddle surf board. It's an experience you shouldn't miss when on holiday in Mallorca.

05The town
7km from Puerto Pollensa you'll find the town of Pollensa. It's a place that's all about tradition and Mallorcan culture. In Pollensa you can stroll around the main square and its Sunday market, climb the 365 steps to the Calvary, visit the Convent of Santo Domingo and the Museum of Pollensa, climb up to the Puig de Maria, and much more.
In short, you can get to know first-hand one of the most authentic villages in Mallorca where, of course, there is no shortage of opportunities to sample the island's best gastronomy.

06Excursions
Puerto de Pollensa is found at the foot of the Sierra de Tramuntana mountains, declared a World Heritage Site by UNESCO. Amongst this landscape you'll find a thousand and one trails to walk and enjoy fantastic panoramic views.
Some of the excursions we recommend near Puerto Pollença are: Vall de Boquer, Cala en Gossalba, Tossals Verds, Penya Roja and Atalaya de la Victoria.